CHRISTMAS ADVENT CALENDAR IDEAS
---
The weeks leading up to Christmas can be just as exciting as the day itself – it's all about building that sense of anticipation. Parties, shopping, and decorating the tree are great for getting in the festive spirit; but even with all these fun activities on the go, it can still feel like Christmas takes forever to arrive, especially for families with young kids. One of the best ways to help pass the time as you wait for Christmas is to use an advent calendar to count down the days. Read on to find lots of appealing ideas for advent calendars you can buy or make yourself, with options for all ages, tastes and interests...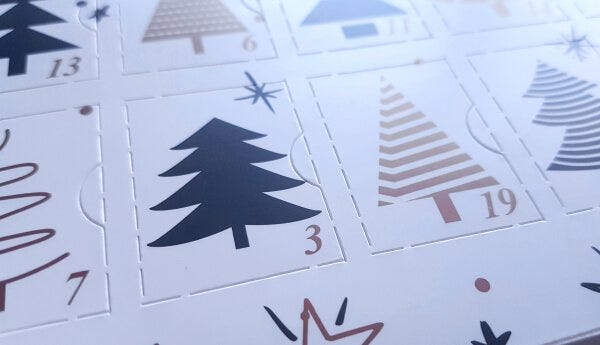 THE ADVENT CALENDAR TRADITION
The term "advent" derives from the Latin for "coming", and refers to the four weeks of preparation and waiting observed in the Christian calendar in the lead-up to Christmas.

Although there is some debate over who created the first advent calendar, the tradition seems to have been inspired by 19th-century Lutherans, who counted each day in the runup to Christmas by adding chalk marks to their door.

The first commercial advent calendars were produced in Germany in the early years of the 20th century, and the idea became popular with children across the Western world in the decades that followed.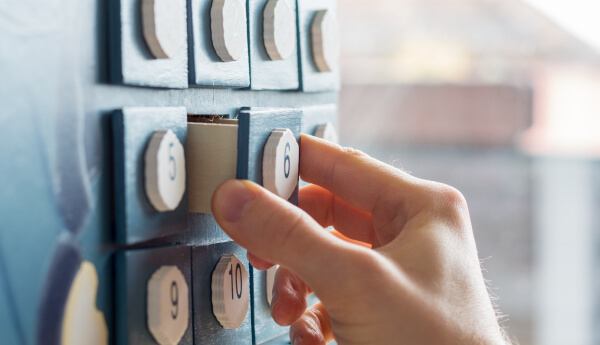 TYPES OF ADVENT CALENDAR
There are many different styles of advent calendar, but most feature 24 small doors for you to open – one on each day of December up to Christmas Day. Behind each door is an image, sweet or other tiny surprise, with one of the most popular options being a bite-sized morsel of delicious chocolate.

You can also find larger advent calendars made up of 24 boxes, pouches or bags – perfect for concealing slightly larger treats, such as small toys. Although advent calendars were originally marketed for children, today the tradition is popular with all ages, with many calendars designed specifically for adults.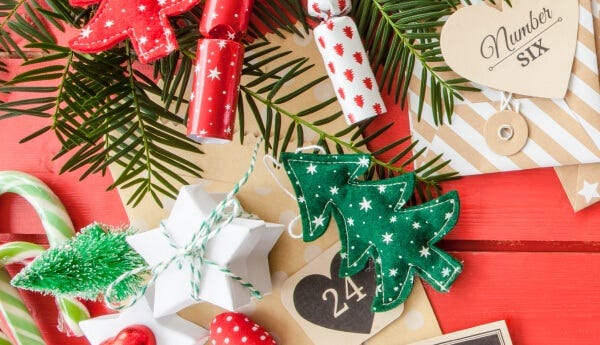 ADVENT CALENDAR IDEAS
Want to treat yourself or someone special to a daily indulgence in the runup to Christmas? You can't go wrong with a classic advent calendar featuring all your favourite Cadbury chocolate.

You can also opt for character-themed advent calendars, or even 3D versions for extra impact. Alternately, if you're feeling crafty and are looking for a festive project, you could always try making your own DIY advent calendar.

These range in size and ambition from simple to elaborate, so you can easily find one that suits your level of skill, time and budget. The advantage of a homemade advent calendar is that you can fill it with daily surprises tailored to your recipient's tastes. For example, you could try the following advent calendar fillings for kids:
Stickers or art supplies
Small toys or games
Individual chocolates or Christmas sweets
Pieces of a puzzle (to be put together at the end)
Print-outs of Christmas stories
A slip of paper wIth a fun activity printed on it that you can do together (think carolling, baking, ice skating, etc.)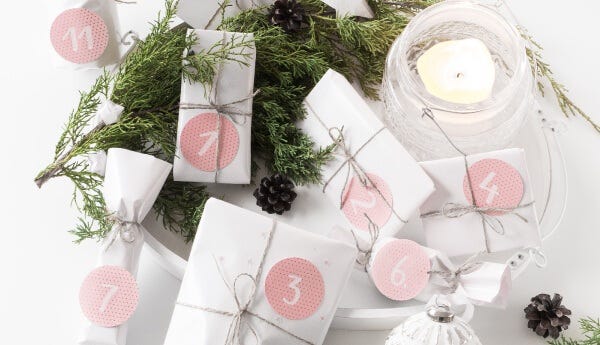 ALTERNATIVE ADVENT CALENDAR IDEAS
Meanwhile, an advent calendar for adults could include:
Mini beauty or makeup products
Miniature bottles of gin, whisky or any other favourite tipple
Bite-sized chocolate bars
Vouchers for lie-ins, babysitting, breakfast in bed and other favours
Savoury snacks such as nuts or crisps
Tickets for the cinema, gigs, exhibitions and other events
Or, get creative and think of other ideas that will appeal to their tastes! Any type of small gift or stocking stuffer can make a great filler for an advent calendar.
OUR BEST SELLING ADVENT CALENDARS