VALENTINE'S DAY CHOCOLATE AND GIFT IDEAS
---
Looking for Valentine's Day gift ideas? Find the perfect gift for that special someone with Cadbury Gifts Direct. See great gift ideas below, including our range of Valentine's Day hampers, "I love you chocolates" and personalised chocolates. For more great gift ideas, see our full selection of Valentine's Day chocolate gifts..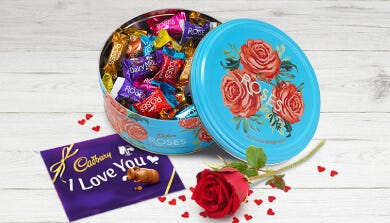 Delicious treats for your romantic day. See our full range of Valentine's Day chocolates.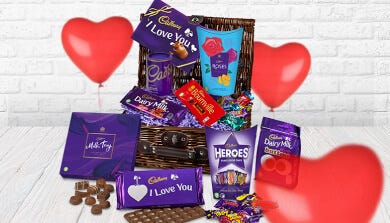 Show them you care with a Valentine's Day hamper. See our full range of chocolate hampers and gift baskets.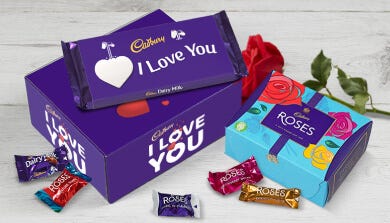 Love is in the air! Give that special someone an extra special gift. See our full range of "I love you" chocolates.
PERSONALISED CHOCOLATES
---
Tell them how you feel with a personalised gift for Valentine's Day. Send a personalised chocolate gift now.
OUR BEST SELLING VALENTINE'S GIFTS