PERFECT LAST MINUTE MOTHER'S DAY GIFT IDEAS
---
We've all been there. You're walking down the street, not a care in the world when suddenly you clock a Mother's Day display in the shop window. If you're lucky, you'll see it the day before, but it might just be on the big day itself. So, what do you do?

If you're currently in this predicament, fear not — Cadbury Gifts Direct is here to help with a list of quick and simple last-minute Mother's Day gift ideas to wow your mum and have you breathing a sigh of relief in no time.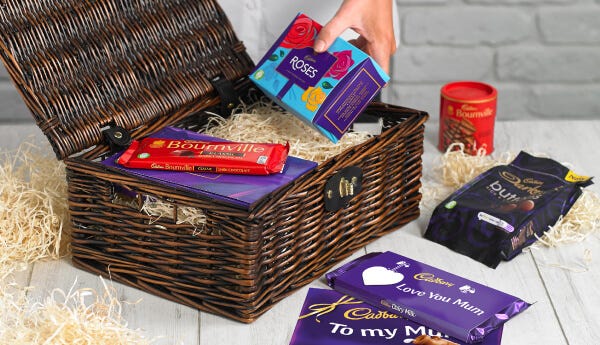 GRAB A GIFT CARD FOR HER FAVOURITE STORE
If you've got cash to splash, gift cards make a fantastic, universally pleasing gift idea. You can purchase a gift card quickly online or in most high street shops for as little as £10 (though we recommend splurging a little more on your no.1 lady for Mother's Day). No matter what she's into, you're sure to find a suitable retailer — just pick her favourite clothing brand or department store and check online to see if they offer gift vouchers.

If you're extra stuck for time, you can even send your gift card directly to your mum's inbox and include a heartfelt message so tear-jerking she's guaranteed to think you've had it planned for months!

If you intend to pop by and deliver your gift card by hand, why not grab a delicious Cadbury Mother's Day hamper to go with it? If you're fortunate enough to be reading this before Mother's Day, you can get our choccy treats delivered the very next day when you order before 4pm.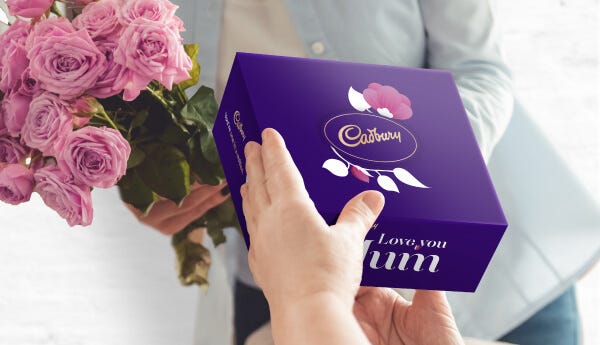 WHO DOESN'T LOVE FLOWERS?
The perfect tried and true last-minute Mother's Day present, the humble bouquet of flowers has delighted mothers since time immemorial.

Order from your local florist and have a beautiful bouquet delivered directly to your mum's door if you're in a rush. You can easily add a gift message for that extra special touch, and most local businesses can accommodate quick next-day or on-the-day delivery. Be mindful, however, that Mother's Day is likely to be a busy time for them, so getting your order in as soon as possible is preferable to avoid delays.

Alternatively, swing by your nearest supermarket and pick the prettiest bunch you can find. Better yet, why not pair your last minute Mother's Day flowers with one of our delicious chocolate gift sets?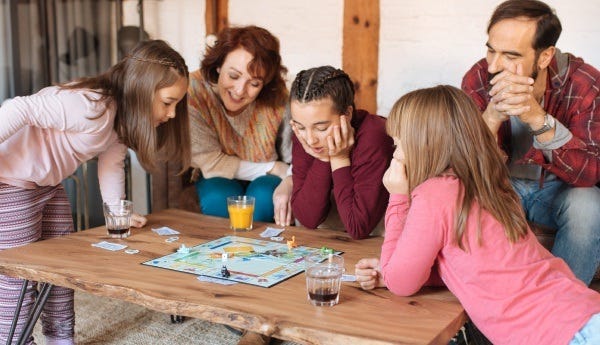 TIME TO GET CREATIVE
If Mother's Day is fast approaching and you need a time-sensitive but heartfelt gift, then why not get the kids involved and get creative?

Homemade Mother's Day cards are a great way to show mum you care and keep the children entertained at the same time. So, why not grab the macaroni and glitter glue and get cracking? If cards are a bit old hat, combine our last-minute Mother's Day gift idea of beautiful bouquets with your artistic talents to create a vibrant bunch of paper flowers.

Pair your colourful creations with one of our tasty small chocolate Mother's Day gifts. Order before 4pm and enjoy fast, next day delivery straight to your door.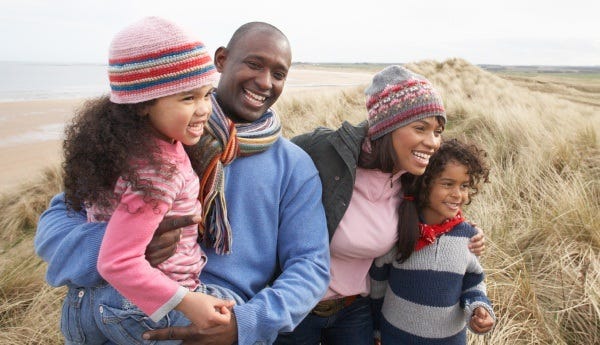 TREAT MUM TO A LAST-MINUTE TRIP
If nipping to the shops just isn't an option, why not treat mum to a spontaneous trip this Mother's Day?

Pick her up and take her for dinner, grab afternoon tea for two or consider booking a spa day of luxurious pampering. There are several last-minute sites available that list the latest deals, meaning you can treat mum and enjoy a bargain simultaneously.

Often, quality time together far outshines any last-minute Mother's Day gift you can buy from the shops. Even if you've forgotten a card, a gift or a bouquet of flowers, your presence is present enough. So, treat your mum to the gift of your time and do something nice together. We promise she won't be disappointed.
PERSONALISE HER VERY OWN CHOCOLATE BAR
---
If you're looking for a personal present for a bonafide chocoholic, but you don't have much time to spare, we have just the thing — a last-minute Mother's Day gift that's sure to satiate her sweet tooth and have her grinning from ear to ear.

Personalise her very own chocolate bar or hamper, picking her all-time favourite Cadbury chocolate brands and adding her name or your own heartfelt message. It's the perfect present for any choc-obsessed mum and is guaranteed to show her just how well you know her.

Worried it's too late to order? Don't worry — order before 4pm and choose next day delivery straight to your door for the ultimate, fuss-free and last-minute Mother's Day gift shopping. You can learn more about our delivery options here.
DISCOVER OUR FULL RANGE OF DELICIOUS CADBURY MOTHER'S DAY GIFTS
---
You can find our entire range of Mother's Day gift ideas on our Mother's Day hub. We have gorgeously decadent hampers, rich chocolate gift boxes and even personalised chocolate bars, perfect for that remarkable woman in your life.
OUR BEST SELLING MOTHER'S DAY HAMPERS