FATHER'S DAY MESSAGES
---
Fathers play an important role in their children's lives, so it's only fair that we single out at least one day a year to give them the recognition they deserve. Yet, when Father's Day rolls around, how do you find the right words to express just how much you care?

If you're trying to figure out what to write in a Father's Day card or find a message to add to a personalised gift, you've come to the right place. We've rounded up some great Father's Day message ideas that you can easily adapt and make your own. From poignant and meaningful to light-hearted and funny, there's plenty of inspiration to get you started.

Whether you're celebrating your own dad, a stepfather, grandpa or any other important man in your life this Father's Day, the following message examples are the perfect way to tell them how much they mean to you, and would make ideal accompaniments to a Father's Day gift.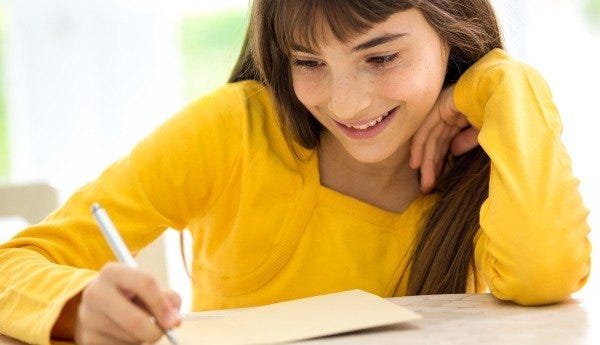 WHAT TO WRITE IN A FATHER'S DAY CARD: THE BASICS
Sometimes the simplest messages are the best.

Start by thanking your dad for everything he's done for you and mention the important contributions he's made in your life.

Compliment his good qualities and tell him what you admire about him, or talk about your favourite memories from your time together.

You don't have to be too sentimental if that's not your style – go with something that's true to you.

And even if your relationship with your father has been complicated at times, you can still focus on the positive points without any need to go over the top.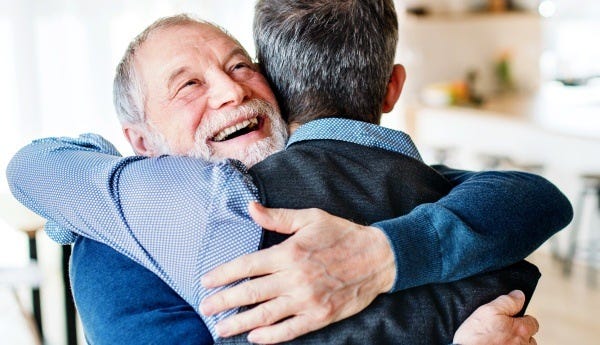 SENTIMENTAL FATHER'S DAY MESSAGES
Here are some example phrases you might include:

Dad, there's a reason you're in all my favourite memories.

Dad, you have given me the best things in life: your time, your care, and your love.

Thank you for being there every day with the love and guidance I've needed.

You are the best man I know.

I am truly grateful to have you in my life.

Thank you for always being there for me.

I'm so proud to be your child.

Thank you for all the wonderful things that you do – even if I don't always notice them.

You made growing up fun.

Thanks for acting like a kid when I was a kid, acting like a friend when I needed a friend, and acting like a parent when I needed one.

So glad we all share such fun times together!

We admire the good man and wonderful father you are.

You're my hero and my role model.

Thank you for always setting such a great example.

I love you – happy Father's Day!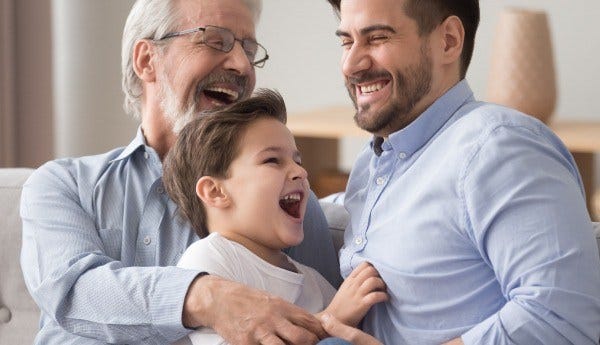 FUNNY FATHER'S DAY MESSAGES
If your dad loves a good chuckle, you might want to give him the gift of laughter this Father's Day with a funny message in his card:

I love how we don't even need to say out loud that I'm your favourite child!

Happy Father's Day to a new dad who probably fell asleep before finishing this sentence.

In honour of Father's Day, I'm waiting until tomorrow to ask you to babysit.

I smile because you're my father. I laugh because there is nothing you can do about it.

For Father's Day, I promise that one day I will give you grandchildren who will annoy me as much as I annoyed you.

Happy Father's Day to a dad who was smart enough to teach his kid to mow the lawn so he wouldn't have to.
Have a look at our collection of funny Father's Day quotes and dad jokes for even more great ideas!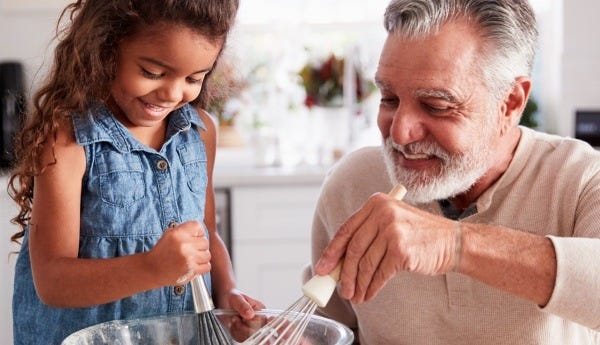 FATHER'S DAY CARD MESSAGES FOR GRANDPA
Grandads play a big part in the lives of not just one, but two generations of children. Recognise your grandpa's important role with a message like this:

Grandad, you'll always have your own special place in my heart.

Your influence has shaped me in so many ways.

I hope you know how much I admire the man you are.

I treasure all the memories we've created and look forward to all the time we've yet to spend together.

You're the thread which holds this family together.

Thank you for all you've done to always make things better for us.

No one else could ever take your place.

I hope I can create as many good memories for my grandchildren as you have given me.

Happy Father's Day to a father who is really grand!
Take a look at our range of Father's Day gifts for Grandad to find something really special to make him smile this year.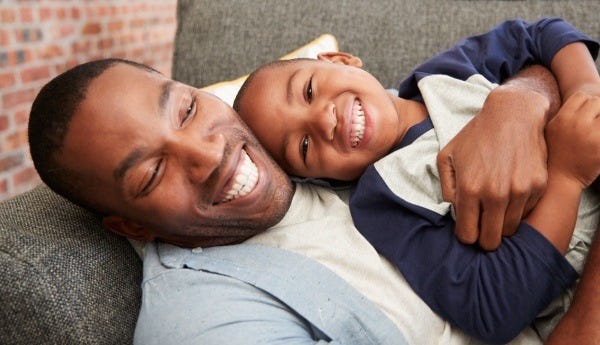 MESSAGES FOR FATHER'S DAY CARD FOR SON OR GRANDSON
Show your admiration for the next generation of dads with these supportive messages:

I'm beyond proud of the man and father you've turned into.

I'm so lucky to have you as my son – and your kids are even more lucky to have you as their father.

Seems like just yesterday you were a little boy yourself. Love seeing you grow into a dad!

You're a natural as a dad.

Thank you for making me a happy grandparent!

Now that you're a father yourself, you'll understand all the love and pride we felt for you.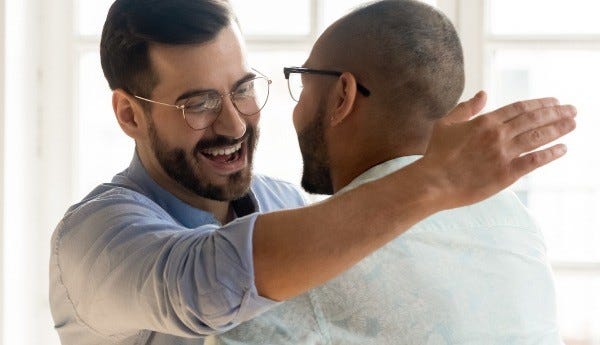 FATHER'S DAY MESSAGES FOR A BROTHER OR FRIEND
Whether humorous or sincere, let your brother or friend know that you recognise what a great job they're doing with their kids:

Celebrating a great dad and uncle!

I always knew you'd make a great dad someday. So now I get to say, I told you so!

Hope you get time to relax and geek out this Father's Day!

Remember when you used to swear you'd never own a minivan?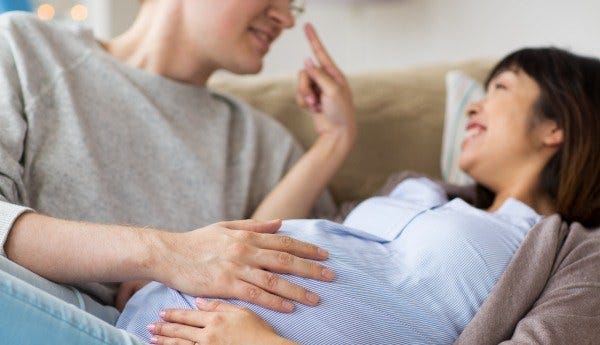 FATHER'S DAY MESSAGES TO HUSBAND OR PARTNER
Tell him how much he means to you both as your significant other and as a dad:

I love you for who you are and all that you do.

I can't imagine anyone who's a better father or more loving husband than you.

We're so lucky to have you in our lives.

So glad you're along with me on this crazy, fun ride.

Thank you for always going above and beyond every day for our family.

I'm so grateful for all the things you do.

Seeing what a great dad you are makes me love you even more.

One day is not enough to celebrate how special a father you are because you are amazing every day of the year.
FATHER'S DAY MESSAGES FOR FATHER FIGURE OR STEPDAD
Having you in my life has made a world of difference to me.

You've always gone above and beyond to support me and celebrate the important moments in my life.

Thank you for caring for me like a father and being such a positive influence in my life.

As time goes on, our relationship gets stronger and stronger.

I learn more from you with each passing year.

Thank you for being such an amazing mentor to me and playing such an important role in my life.

You're the kind of man everyone needs in their lives.
To really show your stepdad how much he means to you, why not check out some of our Father's Day gifts for Stepdads?
OUR BEST SELLING FATHER'S DAY GIFTS